Relying on the technology of reputable companies such as Triton, Nautilus Hyosung, Genmega, and Hantle, has allowed us to make your life simpler by offering you reliable service, accurate reporting, and more profit. Our ATMs meet all compliance regulations, come with a 1-year manufacturer's warranty, and accept cards with EMV technology. We have ATMs to fit everyone's needs, occasions, industries, uses, and events.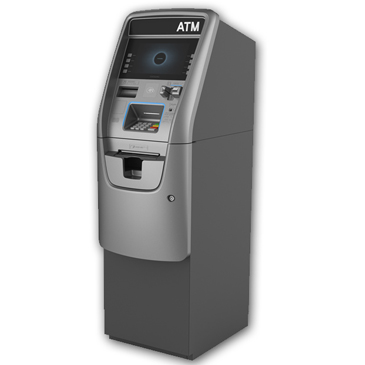 Reserve Yours Now !
Nautilus Hyosung Halo II ATM (Coming In June 2015)
Taking the already proven design and configuration of  Hyosung 's Halo model, the Halo II is engineered for advanced security, maximum reliability and uptime, optimal visibility, and ease of opreation. Equipped with an enhanced break-in protection safe, a taller frame with reinforced, heavier metal and welding , customizable color LED lighting around the keypad and a vivid 10.1-inch screen, the Halo II is slated to be a top performer in Nautilus Hyosung's already award winning fleet of ATMs.
Nautilus Hyosung 2700CE Series ATM Machine Item #: 2700CE
The modern and elegant design of the NH-2700CE Series is like no other ATM machine before its time. In a powerful blend of technology and design, the NH-2700CE will enhance even the most upscale locations. The NH-2700CE features a new dynamic user interface, a heavy load of high-security features, and extensive advertising and graphics support making this one of the most advanced ATM machines on the market.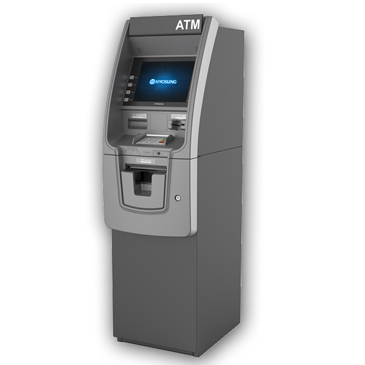 Reserve Yours Now !
Nautilus Hyosung 5200 ATM ( Coming in June 2015)
Boasting a 12-inch LCD screen, a high cash capacity (6,000 note maximum), an enhanced break-in protection or heavy duty Level 1 certified safe, an EMV card reader, and utilizing Hyosung's latest retail application software or Windows 7 PC Platform with NDC emulation option, the 5200 from Nautilus Hyosung is at the crest of the new wave of  next- gen ATMs.
Nautilus Hyosung Halo Series ATM Machine Item #: NHHalo
The HALO Series ATM Machine is the proud new addition to the family of world-class retail machines from Nautilus Hyosung. The HALO offers the latest in innovative, state-of-the-art ATM design and technology. The HALO succeeds the NH-1800 model, delivering the same quality and reliability you expect from industry leader Nautilus Hyosung.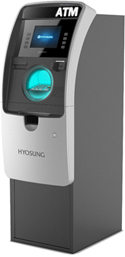 Triton Argo Series ATM Item #: Argo
For over 30 years, Triton ATMs have set the standard in innovative cash-dispensing solutions. The Argo is no exception. ARGO features an updated, next-generation design with added elements of security, larger screens, and easier-to-read keypads or touchscreen options. For the first time in industry history, models are now available in an eco-friendly, printer-less model, reducing each machine's carbon footprint and resulting in cost savings over the life of the machine. New updated design features larger wings for added PIN security, improved dispenser security, touchscreen options, and blue LED-lighted keypad for easy-to-read transactions.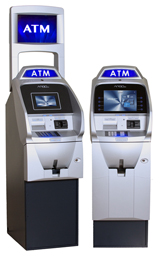 Genmega G2500 Series ATM Item #: G2500
Introducing the Genmega G2500 Series ATM Machine. The G2500 Series comes loaded with features making this ATM machine an excellent choice for any retail setting. Its expandable configuration allows for dispenser, card reader, lock, and LCD upgrades allowing the machine to grow as your business grows. The G2500 Series is TCP/IP ready supporting the latest in ATM machine communications standards.
Genmega Onyx Series ATM Item #: GenOnyx
Genmega introduces the Onyx series of ATMs for any ATM environment. With an up-to-date look and a feature set sure to impress, the Onyx provides the latest in ATM technology for any market. Whether in a hotel, club or gas station, the Onyx ATM will stand out in a location while still looking financial to encourage transactions.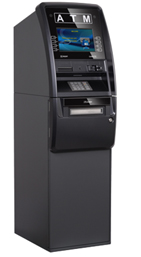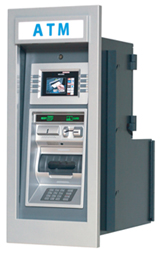 Genmega GT3000 Series ATM Item#: GenGT3000
Genmega introduces the GT3000 series through-the-wall ATM. Designed as a true through-the-wall machine, it retains all the features and options of a retail floor model ATM in a small, compact weather resistant chassis, perfect for tight spaces, or anywhere location space is valuable. The GT3000 series ATM uses existing Genmega components, so service and maintenance remain easy and familiar.
Transnet Enterprises customizes payment processing products and services to meet the specific requirements of
your business from start-up to success, regardless of industry or size. We want to help you reach your business
goals. Please let us know how we can help you by email us below or calling us at (844) 329-1136 for sales inquiries.
A local representative will contact you within 24 hours.