ATM Accessories Offer Additional Marketing Opportunities
We know that without the proper accessories, your ATM will not be as efficient to you and your customers. That is why we carry all the paper rolls you will ever need to keep your ATM running, ATM decals, signs, and banners to let customers know where they can turn to when they need immediate cash, and Wi-Fi units to keep your ATM connected even during harsh weather.

OptConnect is the premier ATM Wi-Fi unit availaibleoffering secure connectivity, reliable technology, simple installation, and is backed by a lifetime warranty.
Call Us For  Pricing!

Lighted ATM Sign
Item#: LTSign
This fluorescent green ATM sign measures 6″x28″ and is illuminated by a single high powered lamp. Hanging hardware is included.
Call Us For  Pricing!

Lighted Neon ATM Sign
Item#: NeonSign
Motion Neon sign measures 22.5″x13″ and comes with hanging hardware kit.
Call Us For  Pricing!

Door Decal (green)
Item#: Decalgr
Call Us For  Pricing!

Door Decal (red)
Item#: Decalrd
Call Us For  Pricing!

ATM Decal (GPS)
Item# DecalGPS
Call Us For  Pricing!

ATM Banner (27'x5'-Made From Heavy Duty Vinyl)
Item#: VinylBan
Call Us For  Pricing!
We carry paper rolls for all popular ATM models: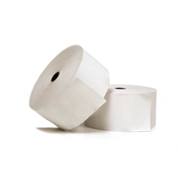 815′ PER ROLL 3 1/8″ WIDE 20 # THERMAL CORE: 11/16″ x 1″ OUTSIDE DIAMETER: 6 1/2 THERMAL SIDE OUT
This paper is compatible with the following ATM Models:
Nautilus Hyosung MB1000/2000, MB1500, MB1800, MB1800CE, MB2100T, MM5000CE, MX5300CE, MM5100T Tranax E4000, C4000, C400T, X4000, TK1000
850′ PER ROLL 2 11/32″ WIDE 15# THERMAL CORE: 2″ x 2 1/4″ OUTSIDE DIAMETER: 5 7/8 THERMAL SIDE OUT
This 2 3/8" x 850' Thermal ATM Paper Roll fits following Triton & NCR ATM's: Triton 9100 Triton 9600 Triton 9610 Triton 9615 Triton 9620 Triton 9640 Triton 9650 Triton 9660 Triton 9670 Triton 9700 Triton 9705 Triton 9710 Triton 9750 Triton 9770 Triton RL 1600 Triton RL 2000 with 5.7″ color screen and 60 mm printer ONLY ARGO 7, ARGO ECO, ARGO 12 Mako NCR 5303/5305 ATM Thermal Printer NCR EasyPoint 52 ATM NCR EasyPoint 53 ATM NCR EasyPoint 55 ATM NCR EasyPoint 57 ATM NCR EasyPoint 62 ATM
670′ PER ROLL 2 1/4″ WIDE 20 # THERMAL CORE: 11/16″ x 1″ OUTSIDE DIAMETER: 6″ THERMAL SIDE OUT
Compatible with:
Tranax/Hantle USA MB1700 Series, MB1700W Series
Transnet Enterprises customizes payment processing products and services to meet the specific requirements of
your business from start-up to success, regardless of industry or size. We want to help you reach your business
goals. Please let us know how we can help you by email us below or calling us at (844) 329-1136 for sales inquiries.
A local representative will contact you within 24 hours.